Fleet Detailing in Hobart
For any fleet-related business, the maintenance and preservation of the cars are one of the various critical aspects of the business. Fleet detailing in Hobart keeps your trucks or vehicles in top shape, leaving behind a lasting impression that your company requires in the city of Hobart. Professional Touch are the experts for Mobile Car Detailing in Hobart. We provide you with a professional to visit your workplace or home for a hassle-free Mobile Car Detailing in Hobart Service.
5 Advantages of Regular Fleet Detailing in Hobart:
1. Regular Fleet Detailing in Hobart Increases Company Image
The image and name of the business decide whether you are successful. For a fleet company, trucks or vehicles present the business to the public. Therefore, the trucks or cars are necessarily a moving way to advertise. People will often compare the maintenance of your vehicles with the professionalism of the business as a whole. Overall, possible clients are more inclined to rely on a business with a more pleasing and well-kept look. This makes a company come off as more established, reputable, and honest. We have helped many companies achieve this with our Mobile Car Detailing in Hobart Services.
2. LESS MAINTENANCE ON YOUR FLEET VEHICLES
Also, consistent fleet detailing in Hobart prolongs the life of a truck or vehicle. Travelling during different sorts of severe weather throughout Tasmania takes a toll on a vehicles' under body, particularly when its winter season. Compounds used for removing ice from roads at times can be destructive to cars. Though, even if you go to warmer areas of Australia, other sorts of damage can happen. Dust, dirt, and other debris can still find its way into cracks to disturb the optimal working condition of your wheels. The answer to this would be consistent fleet detailing in Hobart completed on your trucks by our Mobile car detailing in Hobart team. They can easily stop the dirt and rubble from getting into the vehicle.
3. Save A Lot Of Your Money
Everyone understands that regular maintenance of cars can be costly, but constant fleet detailing in Hobart helps. For instance, having a current car clean and well maintained will decrease the frequency of purchasing a new vehicle replacement. Also, discovering problems become more evident, leading to a quick resolve. Clean vehicles draw more clients, thus boosting commerce. As an added perk, investors are more involved in the business due to its appearance and are more inclined to invest.
4. More Drivers And Staff Members
Cleanliness draws both clients and workers. People searching for a career will desire to work for a business that cares about their image. This enables workers to possess peace of mind that they can trust the company. Furthermore, it will make current operators stay with the organisation. When a vehicle is clean from fleet detailing in Hobart, the staff feel like their employer considers their happiness and well-being. Due to the amount of time some people can spend driving on the road, this is really important for them.
5. More dependable
Dirty vehicles have the ability to conceal imperfections like damaged headlights, fractures in windows, or messed up wires. Nevertheless, a clean car will struggle to hide flaws. Damaged vehicles are not only a risk to your business but the driver and others on the road. Dirty or split tail lights may stop another car on the route from recognising that a semi-truck may be attempting to switch lanes or perform a turn. This leaves no time for the car behind to make any corrections to avoid a collision from occurring. Our Mobile Car detailing in Hobart can help avoid sticky situations from happening!
Conclusion
Overall, the image and look of the business influence a substantial part of the company. Clean cars raise a sense of trust in your clients, drivers, and organisation as a whole. Usually, vehicles in more favourable cosmetic condition are considered to be in more stable working conditions as well. This draws investors, franchisees, and workers who can help your enterprise grow.
Still, several circumstances could be preventing you from wanting to wash your vehicles, such as time or lack of experience. To save yourself the trouble, think about finding a professional Mobile Car Detailing in Hobart Service. Professional Touch has experts to perform fleet detailing in Hobart. Receive a free no-obligation quote or contact us on Facebook, and we will be in touch with you soon.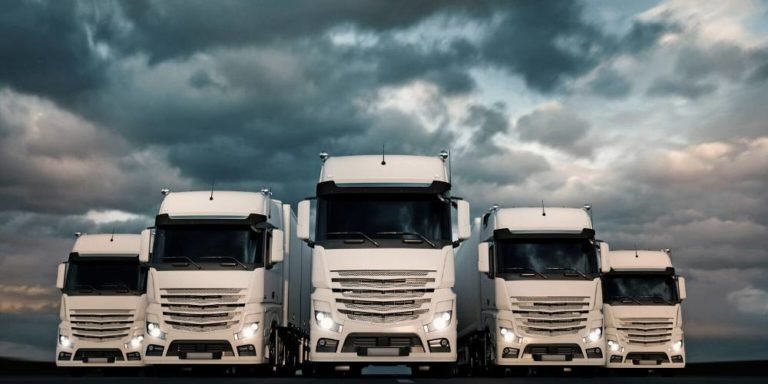 Get A Free Car Detailing Quote