Professional Car Detailing
Are you looking for car detailing in Hobart that can provide a second-to-none car clean at a location and time that suits you? Our dedicated team of Car Cleaning Hobart experts have you covered. Our car detailers take pride in every job they do no matter the condition of the car. If you want to have that new look and feel again, why not give us a call or get a free quote?
We use professional technicians and top of the line car care products
In today's life, it can sometimes be challenging to get the time to have your car detailed. That is why at Professional Touch Car Detailing Hobart, we are dedicated to make the process much easier. We can provide you with mobile car detailing, which is great for people who lead busy lives. You can sit back, unwind and resume your day while our car wash experts come to you and give the very best mobile car detailing in Hobart.
Best of all, our professional car detailers don't cut corners. Our mobile car cleaning in Hobart service offers an outstanding, precise clean utilising only the best products and procedures. We realise that you want the least disruption to your day, so we endeavour to finish our jobs as fast as possible. Our mobile Hobart car detailing technicians constantly strive to surpass our client's expectations and present a car cleaning service that is unlike other car detailing in Hobart.
Professional Touch Car Detailing are proud to provide a complete range of car cleaning Hobart services. No matter the condition of your car, you can be rest assured we will bring it back to its former glory.
A complete exterior wash that will make your car shine! Our Car Detailers use only safe washing practices with quality products to help avoid swirl marks and degradation of sealed/waxed surfaces.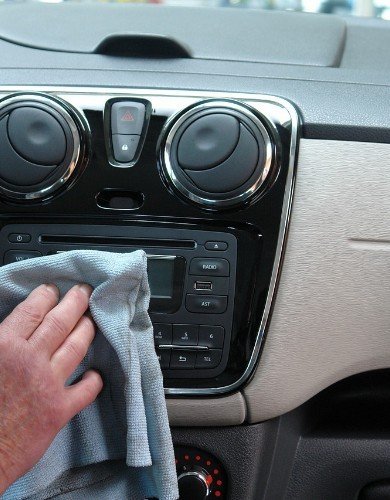 This is perfect for those that may have recently purchased a second-hand car that may have a bad interior condition. It is also great for a vehicle that has had a lot of use inside and requires a complete revamp.
Are you selling your wheels? Just purchased one? Or need a makeover on your current vehicle? Whatever the reason our Full Detail includes all components of your interior and exterior to provide your vehicle a complete in-depth clean.
Back by popular demand - From Just $349
Full detail With Major Paint Correction
The ultimate treatment for your car! We will provide a full detail including an intense deep interior clean which includes shampoo, deodorise, vacuum and protectant on all surfaces. After we will wash, wax and utilise premium polishes with a major focus on paint correction to bring back that deep shine in your vehicles paint.

This offer is only for a limited time, so make a booking today!
I took my car in to be detailed and they booked it in right away, even though they were quite busy this week. They're honest, quick, reliable and they did a great job. My brother's car is going in today to be detailed also as he was amazed with the result of my car. I won't go to anyone else but these guys!!
These guys are the best for mobile car detailing in Hobart! Really made a difference to my car after being neglected for years. And best of all they came to me. Will be using them again!
I have used these guys many times now and was recommended to them by a good neighbour never had any problems he does outstanding work and charges reasonable prices. I would recommend him to anyone who takes pride in their cars
Choose the best car detailers in Hobart

Choosing the best cars and truck cleaning company in Hobart can save you both time as well as cash. We recognise just how annoying it is to hire a car washing specialist service but then not get something you are delighted with. Furthermore, we know exactly how unfair it is needing to spend your money and receive inadequate work.

This is why our proficient car wash technicians provide an amazing and also affordable solution each time.
For example, we will often go above and beyond with our services and include a totally free bonus when possible. We have an honest group and you can rely on our car detailers in Hobart to recommend the most efficient options.

Because of this, this ensures you won't be paying greater than is necessary. So, if you are seeking a fuss-free top quality auto cleaning Hobart service, we have the cars and truck detailing technicians for you.
ThE Leaders in Car Detailing Hobart
Professional Touch Car Detailing is now delivering exceptional mobile car detailing and mobile car wash services in Hobart, Tasmania!
No more dealing with traffic or waiting in line on your precious day off. We come to you, fully prepared and ready to detail your vehicle with the greatest attention to detail! We're open 6 days a week from 9:00 am to 5:00 pm with same-day availabilities. We have dedicated car detailing team ready to assist. All of the Professional Touch Detailers are knowledgeable, insured and highly recommended by our past clients – 100% guaranteed! Don't trust us? Take a look at reviews on Yelp, Yellow Pages and other platforms with hundreds of happy customers.
Professional Touch allows you to create your own car detailing package or just select from one of the pre-designed packages:
Interior – From $199
The best option to maintain your interior at all times. Whether it's Dog Fur, Kids and Ice-cream or coffee spilt, we can get you sorted. Get a thorough interior cleanse right away.
Exterior – $99
Detail and protect your precious car with a unique hand wash, wax coating, and clay bar finish to remove overspray.
Bring Back that stunning look your car deserves.
Interior and Exterior Full Detail – $299
Polishing, shampooing and sanitizing with insane amount of attention to intricate areas. This package is crafted for customers who endeavour to keep their car in exceptional condition! Your car will truly thank you after. This impeccable attention to detail will keep your car looking its best for 6+ months.
As the professional leader in mobile car detailing in Hobart, Tasmania; Professional Touch is determined to bring a unique experience to Hobart residents in the following areas:
Kingston
Glenorchy
Moonah
Sandy Bay
Battery Point
North Hobart
South Hobart
West Hobart
Lindisfarne
Eastern Shore including Midway Point
Don't see your area? Let us know and we should still be able to assist you!
Other Hobart Car Detailing Services
We provide all of these Hobart Car Detailing services from the comfort of your own home or workplace.
Happy Cars, Happy Clients
Mobile car cleaning by Professional Touch Car Cleaning Hobart is the most reliable, and most beneficial way to have your car detailed. We can provide you with premier car detailing from the convenience of your home or workplace.
Why Choose Professional Touch Car Detailing Hobart?
The professionals will have your car cleaned and detailed are the best at what they do. You can expect attention to detail and expertise that is hard to find elsewhere.
Professional Touch Car Cleaning Hobart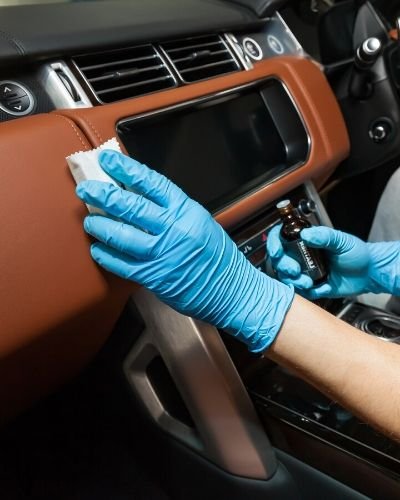 professional touch car detailing
Leave it to the car cleaning experts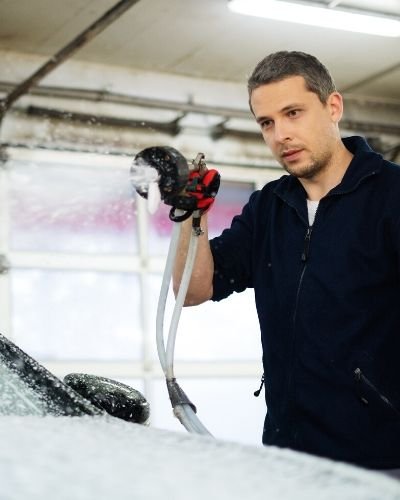 Mobile Car Detailing is something a lot of Hobart residents simply want to leave for "someone else". It can be a challenging procedure, especially if you do not have the knowledge or the best tools. Washing, cleansing, vacuuming along with brightening a car to have it looking like brand-new needs time.

Car Detailing Hobart is the process of completely cleaning a car in and out. Therefore, enhancing its look greatly. To appropriately detail a car, any small flaws or damages also need to be remedied; which can include polishing the surface area.
SERVICE TIMES-- this will depend upon just how busy our Hobart mobile car detailers are, so you should take into consideration making a booking with us. A car detail can take 3- 4 hrs. That being said, as long as the vehicle detailer has accessibility to your car, you can continue your day while our experts will certainly look after your vehicle.
We are the most effective mobile vehicle detailing Hobart solution, as we come to you, anywhere you are, and we can even bring our power along with water, with workers that are absolutely insured and effectively trained.
Whatever the reason, a spring spruce up, a regular detail along with wax, or getting your car prepared for a distinct event or occasion such as wedding; whatever it is, Professional Touch Mobile Auto Detailing can help you out.
At Professional Touch Car Detailing Hobart, we are asked a lot of questions.  However, there is one question that gets asked the most: "Is there a difference between car detailing and car washing?" We recognise that for many non-car enthusiasts, the difference may not be very noticable However, all Hobart...
Read More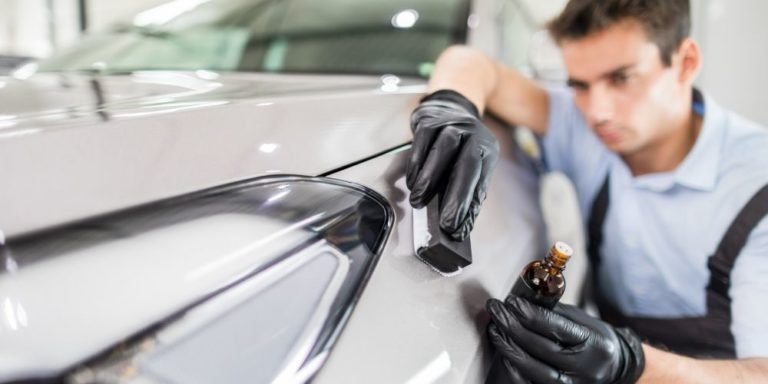 As soon as you buy a car, irrespective of the type, you may just expect its value to decrease. If you do not understand how to look after your car or truck, it is going to depreciate faster than it should. A professional car detailing service in Hobart could help...
Read More
Frequently Asked Questions
Here are some frequent questions we receive from our clients. If you would like to know any thing else, get in touch with us today!
Are you a mobile service?
Yes! We are a completely mobile service. Our professionals have a fully equipped mobile car cleaning service van that comes to your home, workplace or wherever you like.
I have never had my car detailed before, what should I start with?
We recommend you get in contact with us. Our professional car cleaners in Hobart know what will be best for you. There are many options we have and each one is tailored to different circumstances.
Do you accept credit/debit cards?
Yes Professional touch accept all major credit cards and debit cards. Our professionals can accpet payment on the spot at your home or workplace.
Car detailing is very different to just a simple car wash. Our experts go into full detail with each task they perform and you really can see the difference. Usually a standard detail may take around 3 hours.
What kind of damage can you fix?
Our professionals are able to fix all kinds of minor scratches and damaged paint surfaces. Using proven techniques such as machine polishing, they bring your cars shine to its former glory.
What Products do you use?
We are dedicated to 100% quality, so we will only ever  use the very best products available to us. You can be guaranteed we will treat your car with only the very best equipment and materials around.
Get A Free Price Estimate
We will contact you within 24 hours.